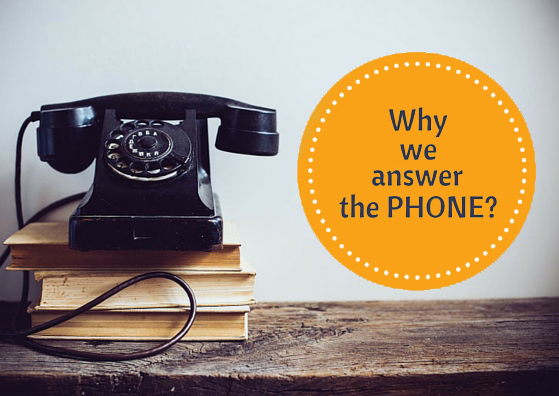 I read a really interesting blog article from another property manager in the area today. The post was titled "Why Don't You Answer the Phone?", and was written in response to troves of negative online reviews they have received over their 10 years in existence as a property manager.
With explanations like:

"If we could, we would love to give the people who contact us a wonderful experience."
and
"We would need a team (a very large team) of people to answer all the calls . . . and really, we would love to hire that team. The only problem is to have that many people on the payroll would affect what we would need to charge our owners for our services."
Why a company would not answer the phone and then double down by giving a rather lazy explanation just amazes me. So this is my response as to why Watts Realty answers the phone
1. We get thousands of phone calls every month... and it actually takes less time to answer the phones than to respond to an email. A majority of phone calls are handled in 2 minutes or less; and being able to answer them is just basic business sense
2. We'd much rather prefer to talk with you over the phone... than read a negative review. . Most callers just want to know the basic information that we can easily provide to them over the phone, even if it's just to guide them to our website. It's just easier that way.
3. We put people over profit... by having enough staff to answer the phones without raising the cost to our clients. In fact, our entire office staff is trained to answer the phone. It's an integral part of our office culture. Some of our competitors don't believe this is possible, but it is. We are a family business, therefore we understand the value of jobs and that people need them even if it's just to answer the phone.
4. Customer Service... self-explanatory!
What is our solution?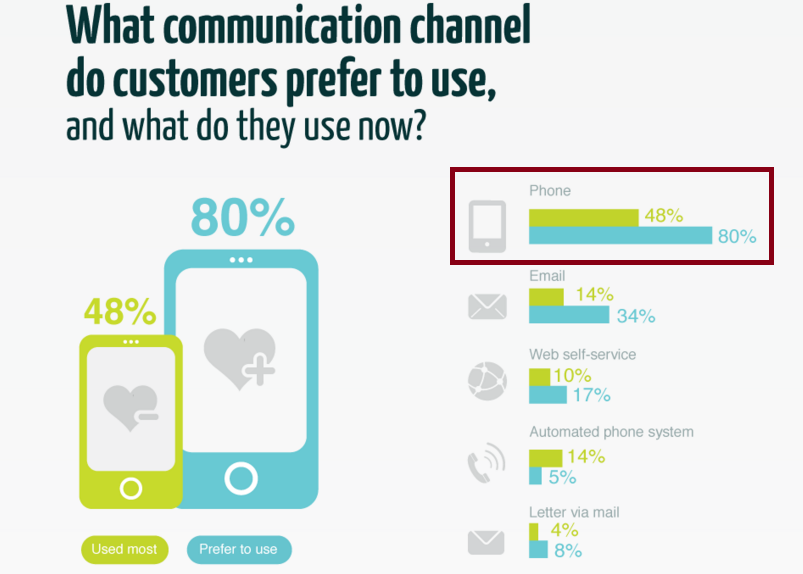 The graph to the left (which was also referenced by this management company) clearly shows that 48% still use a phone to contact businesses. And a whopping 80% of customers still prefer to use a phone over email when communicating. Is it really that hard to see those hard numbers and understand that a good business model includes answering the phones?
Our solution? To keep answering the phones and continue to provide the best property management services in Central Alabama as we have for more than a century. You don't just have a business for 112 years if you're not doing things the right way.
So in conclusion, if you have questions related to property management services or just need some information on a house we have available for rent, by all means, please call us.