Birmingham Property Management
Let Us Manage Your Birmingham Rental Property
---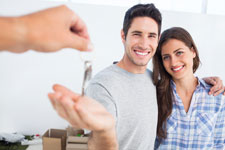 We offer a full range of property management services tailored to you as an investor, homeowner, or landlord. We have an extensive portfolio of commercial real estate, multi-family unit and single family homes in the Birmingham area.
What we do as your Birmingham Property Manager
Marketing & Showing Your Property

We market your property extensively in order to bring tenant traffic to it. As soon as you have signed our property management agreement, your home will have a sign in the front yard and a lock box on the door within 2 business days. Not only will your home be listed at WattsRealty.com, but also on Zillow.com, Apartments.com, and over 30 other affiliate internet sites. As a real estate broker, we can also offer something that many property management companies cannot – your home will also be listed in the Multiple Listing Service (MLS). Our qualified licensed real estate agents act as your leasing agents – tenants don't have to have their own agent to see your property.

Screening Prospective Tenants

"Bad" tenants cost money, so we take our tenant selection process very seriously. All applicants are screened through 5 different qualifications: SSN verification, credit history (TransUnion), rental history, employment verification and criminal reports are acquired on all prospects. Our leasing agents personally interview and screen each tenant in addition to these formal background checks.

Maintenance

With your authority, Watts can handle all necessary maintenance and repair requests efficiently and quickly to keep your tenant happy and help maintain your property's equitable value. We keep maintenance costs low by hiring qualified, insured, contracted craftsmen and service personnel to take care of the smaller repairs when possible. When a repair calls for more specialized service, you will benefit from over a century of business relationships we have established with trustworthy, reliable and reasonable companies. These companies specialize in HVAC, electrical, plumbing and cleaning needs. We also have diverse relationships with vendors who provide roofing, foundation and other major home repairs. If you have preferred vendors or a home warranty company, Watts Realty is happy to work with them directly.

Collections & Accounting

Over the last hundred years or so, we've learned what works when it comes to managing the most important return on your property: Money. Watts Realty utilizes Appfolio Management Software to keep track of your money, including a number of checks and balance programs to keep your money in its rightful place.

Insurance & Real Estate Taxes

Those two things together sound awfully dreadful don't they? Not to us. Watts Realty has qualified, licensed insurance agents on staff who want nothing more than to assist you in acquiring the proper casualty and liability insurance to meet your needs. As for your real estate taxes, Watts can monitor and pay your annual taxes as well as provide an analysis and handle tax value protests.

Documentation

We know that sometimes people are forgetful or misplace things. That's why Watts Realty develops and maintains leases and related document details for a minimum of six years after a file is closed. So if you have a question regarding a past repair or tenant, we can quickly find and provide you with that information. Client reports are maintained even longer via digitization. Owners can also locate documents at any time via the Appfolio Owner Portal.

Management Fees & Owner Payments

Each property is analyzed to determine the fees necessary to match the anticipated needs and services. For residential management we charge a first month leasing fee when establishing new tenancy and a monthly management fee for residential properties. Access Rental Statements via our Appfolio online Owner Portal, which provides clients with all the collection information and paid invoices for their review and income taxes. This allows our owners to plan with confidence, knowing that their payments will arrive on time.

Commercial Vendor Memberships

As premium members of LoopNet, Catylist, Xceligent and the Birmingham Commercial REALTORS® Council, Watts provides information about your commercial property to industry members throughout the country and globally.

Other Services

Watts Realty Company provides consultation services for investment sales, rehabilitation, assistance with financing, investment analysis, buyer brokerage, home sales referrals, tenant representation, development, new construction, tenant improvement and other related functions at competitive fees.
Inquire About Our Services