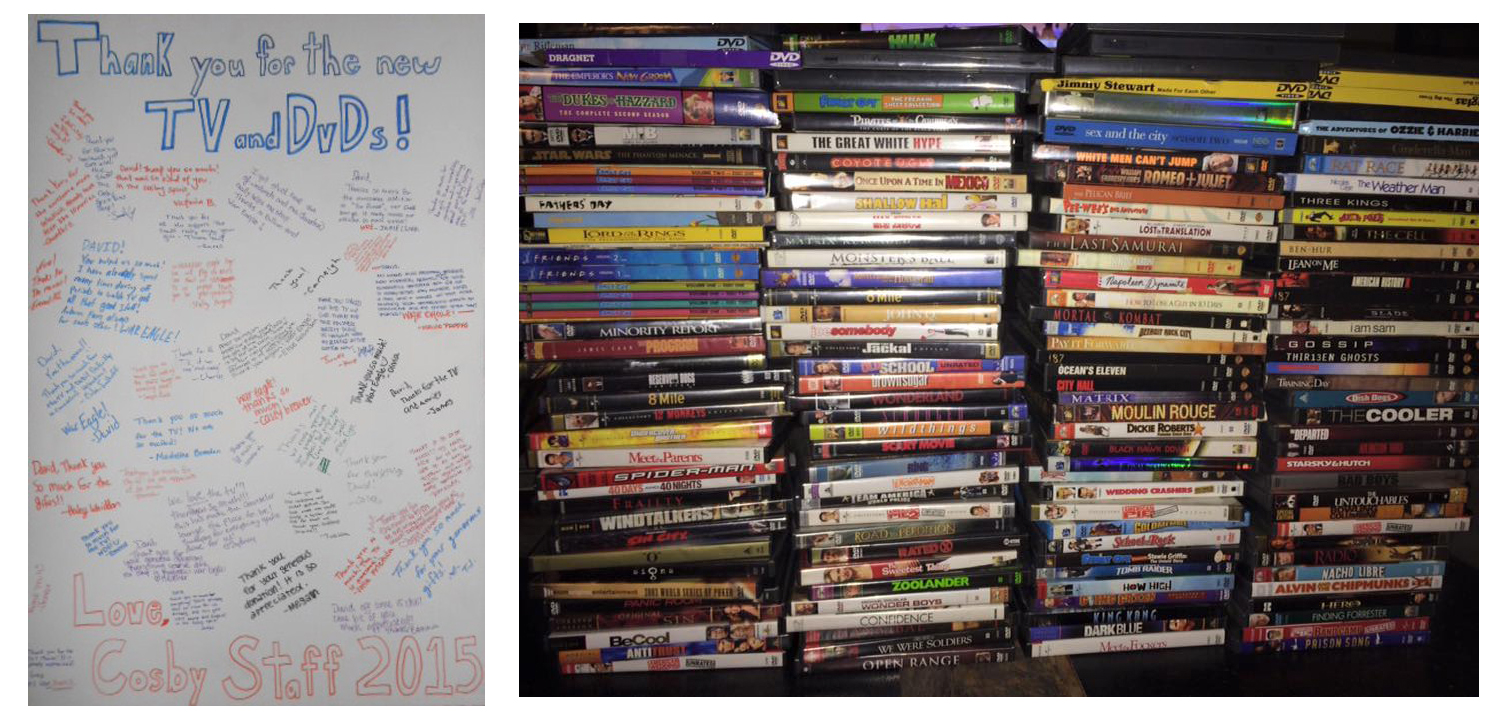 If you've ever experienced being a camp counselor during the summer months, then you know how important that time away from the cabin can be. It can be a time to regenerate your spirits, a time for some to catch up on much needed rest, and for some a time to escape in a good book or short movie. That's were David comes in.
Through the years, before there was streaming services, if you wanted to watch a movie you had three options; the theater, what ever was on television at the time, or DVDs. Since camp is usually a place where streaming service and cable don't exist and the nearest theater is an hour away, DVDs are obviously the most convenient and David had quite the extensive library after 7 years of managing Blockbuster and Movie Gallery stores. So before this summer started David donated a TV, DVD player, and 200+ DVD movies to YMCA Camp Cosby. As you can see from the "Thank You" poster it was definitely well received.
David is currently the Chair of the Board for YMCA Camp Cosby.