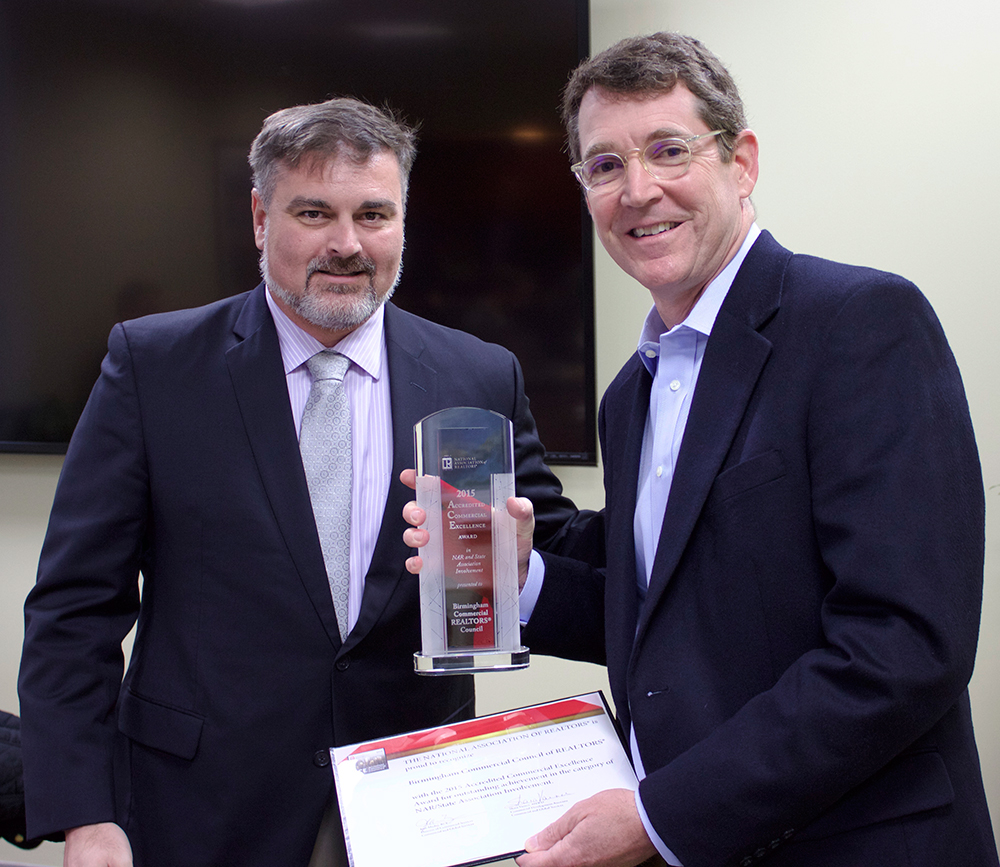 Remember when Chip took that trip to France way back in March of 2015? Well we do, and so does The National Association of REALTORS, as they recognized the Birmingham Commercial REALTORS Council with the Accredited Commercial Excellence Award. As the NAR Director for the State of Alabama, Chip was proud to present this years award to BCRC President Tim Blair.
The trip to the 2015 MIPIM Real Estate Conference in Cannes, France was part of a mission by the Birmingham Commercial REALTORS Council to bring foreign industry and development dollars to Birmingham, Alabama. The Birmingham Association of REALTORS was one of a select group of U.S Associations that accompanied and represented the United States at the conference with NAR. While there, leadership from Birmingham held meetings and conversations with international developers and investors about Birmingham projects and municipalities. The Association has been invited back to accompany NAR along with more Associations in 2016.
As an ACE award winner, BCRC will be receiving an education grant for $1,000 to continue the Excellence achieved and to help provide commercial education to BCRC membership.
Learn more about the materials used to market Birmingham and Alabama at www.mipimalabama.com.