Welcome to Watts Realty Company
Integrity, Ethics, and Service are the foundations of our business.
With more than 110 years of experience serving a changing region, Watts Realty knows the Birmingham area better than any other local real estate company. We are a driven, professional, family-operated real estate firm involved in all facets of the real estate industry.
Watts Realty specializes in Commercial Sales & Leasing, as well as multi-family unit and single family home management. We have pledged to move forward into the 21st century with the same high standards that the Watts name has been associated with since 1906.
Learn More →
---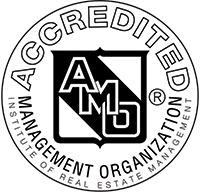 An AMO accreditation is the mark of distinction among real estate management firms. A firm must demonstrate the highest standards of professionalism, financial performance, and ethics to earn the AMO accreditation from the Institute of Real Estate Management.
---
Watts Happenings, News and Blog
We'd like to thank Marian McKay Rosato for all her years of tenancy and keeping the music playing. If you're looking for a hard to find record, head to Charlemagne Record Exchange and let them know. The vinyl network they've created is amazing. They'll find it for you. Check out the article here...
Top 3 on Watch ESA's - Marijuana - Flood Insurance "The biggest issue is education," says Watts. "Every state is different in its approach to legalization. Property managers need to be educated on what their states' laws are with regard to medical or recreational marijuana." As Chip Watts, CPM, ...