Welcome to Watts Realty Company
Integrity, Ethics, and Service are the foundations of our business.
With more than 110 years of experience serving a changing region, Watts Realty knows the Birmingham area better than any other local real estate company. We are a driven, professional, family-operated real estate firm involved in all facets of the real estate industry.
Watts Realty specializes in Commercial Sales & Leasing, as well as multi-family unit and single family home management. We have pledged to move forward into the 21st century with the same high standards that the Watts name has been associated with since 1906.
Learn More →
---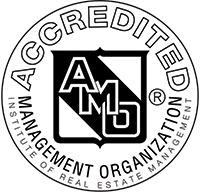 An AMO accreditation is the mark of distinction among real estate management firms. A firm must demonstrate the highest standards of professionalism, financial performance, and ethics to earn the AMO accreditation from the Institute of Real Estate Management.
---
Watts Happenings, News and Blog
Watts Realty, and the Watts family, has been a long time supporter of the YMCA. We support many Y's including Blue Ridge Assembly, Greater Birmingham, and Camp Cosby. We have been blessed that our Clients & Staff have given and raised over $500,000 over the last 50+ years to send kids to Camp Cosby! Please take some time to read a...
Looking forward to this upcoming project with Willow Homes. One of our close & multi generational Clients is reinvesting in their long term rental home in Homewood!