Welcome to Watts Realty Company
Integrity, Ethics, and Service are the foundations of our business.
With more than 110 years of experience serving a changing region, Watts Realty knows the Birmingham area better than any other local real estate company. We are a driven, professional, family-operated real estate firm involved in all facets of the real estate industry.
Watts Realty specializes in Commercial Sales & Leasing, as well as multi-family unit and single family home management. We have pledged to move forward into the 21st century with the same high standards that the Watts name has been associated with since 1906.
Learn More →
---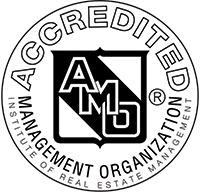 An AMO accreditation is the mark of distinction among real estate management firms. A firm must demonstrate the highest standards of professionalism, financial performance, and ethics to earn the AMO accreditation from the Institute of Real Estate Management.
---
Watts Happenings, News and Blog
Full time Maintenance Technician position available. Main tasks include changing locks, securing properties, installing signage, minor plumbing, minor HVAC, minor electrical, sheet rock repair, painting, glass installation, caulking, cleaning, posting notices, other tasks requested by both commercial Tenants & Residents, and any other...
In 2015, Cracker Barrel leased the corner space in Downtown Homewood for a new conceptual restaurant aimed at urban millennial's. It was a big secret until opening day too. Now it looks like success as other major franchises follow suit with their own versions of Fast-Casual restaurant. Well done Cracker Barrel, well done. https:...