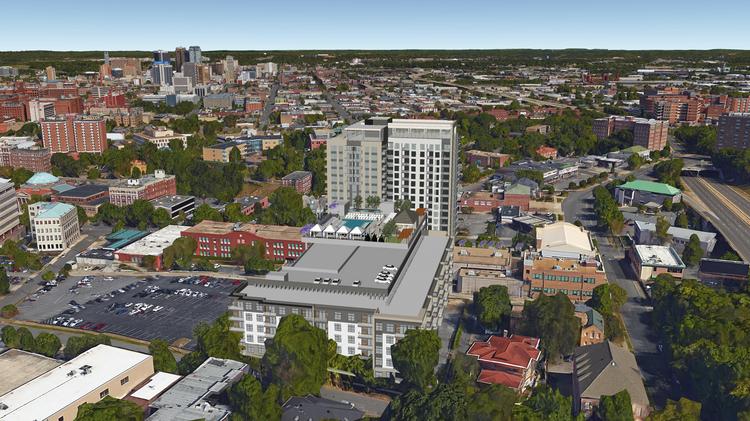 Brent Godwin of the Birmingham Business Journal recently interviewed Chip about newly announced projects and some currently active projects slated for the Southside community of downtown Birmingham. The following is an excerpt. To read the entire article click on the link below.
One of these announced projects is the Vesta development at 2173 Highland Ave South by Harbert Realty and Cortland Partners. Slated to break ground later this month, Vesta will be a 17-story high rise and a 5-story mid-rise that will consist of roughly 318 upscale apartments, including roughly 6,500 square feet of retail space along with a number of amenities.
"There is definitely an uptick in interest in properties in Southside; however, this is not new... it just happens that the deals are just now closing," says Chip Watts of Watts Realty. "Several developers see Southside as an opportunity for infill projects - if the properties can be purchased at a decent price point. Several deals have been attempted, but only a very few have been successful."
In addition to Vesta, an expected redevelopment of the Southtown public housing site located on University Blvd and butts-up right next to the Lakeview district, has helped spark investors and real estate developers interest to begin buying Southside properties this year.
"It is anticipated that these two projects (Vesta and Southtown) will be catalyst projects that will allow infill projects to flourish," Watts previously told the BBJ. "I believe that developers are just now laying the groundwork for these infill projects to occur."
For the full article, click the link below. Please be aware that you must be a subscriber to the BBJ in order to view this article.
https://www.bizjournals.com/birmingham/news/2017/08/03/how-thevesta-project-and-others-will-shape.html